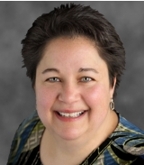 I'm a Licensed Marriage and Family Therapist serving adult individuals and couples from a broad range of backgrounds, lifestyles, and experiences. What they all have in common is wanting a life of greater significance, belonging, and contribution.
My own journey includes many years employment in Information Technology. My passion for helping others lead meaningful and satisfying lives led me to expand my training and transfer my talents to counseling. Empowering people to resolve conflicts and increase connection with others is the most satisfying work I can imagine doing.
One thing that sets me apart from many therapists is my transparency and accountability, as described below.
Clients and colleagues describe my style as friendly, collaborative, and perceptive. I'll approach your concerns with compassion, honesty, and directness. My job is to restore your capacity to draw on your own creativity, tune into your inner wisdom, and start witnessing greater success towards your goals.
In addition to my MA in Psychology and Counseling, I've completed advanced studies in several types of therapy and adjunct fields to draw on in serving my diverse clientele.
Call with any questions or to request an appointment.
My Effectiveness
Are you unsure a therapist can help you?
It's a fair question. Studies show that most counselors tend to over-estimate their effectiveness.
You're investing your time, money, and effort on some very important needs and desires. An expectation of accountability is reasonable.
To make sure I'm providing effective help to my clients in creating more meaningful and authentic lives I track your progress from your perspective, using your feedback during each session. I want to make sure I'm giving good value, and that you feel your concerns are being listened and responded to.
Here's what I can tell you about my effectiveness:
88% of my clients report improvement over the course of therapy. (Compare this to research of outpatient settings where, on average, only about 35% of clients improve.)
Considering my clients who rate themselves as very unhappy at the start of therapy, 75% self-report significant improvement.
85% of my clients return after the first visit. (The average rate for all therapists is 43-80%, depending on the study.
The average number of sessions for my clients is 10.
Additional Information
My quotes website: A great quote is worth a thousand pictures!  😉
My Pinterest page: A curated collection of books, videos, articles, audio recordings, and more—focused on relationship and wellness topics.
My Facebook pages – Useful, fun, and/or interesting info:
Rebecca Chesin, MA, LMFT
Twin Cities Relationship Resources, LLC
Quotes for Clarity
Inner Voice Writing
Time For Clarity, LLC
My LinkedIn page: Recommendations from people who know me and my work, more details about my background, partial list of my presentations and publications.